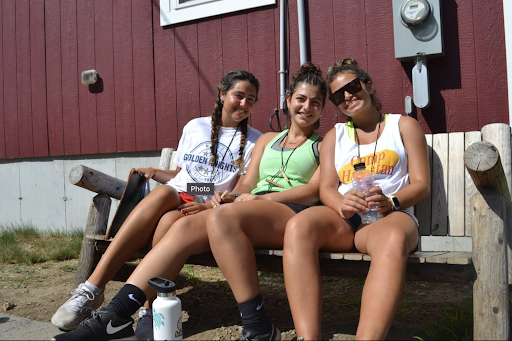 FRANKLIN, Mass. – There are just over 100 days until the 2023 AYF Camp Haiastan season will begin. There's no better signal to the upcoming 73rd camping season than the official opening of staffer and camper applications.
AYF Camp Haiastan Staff Applications
The 2023 season will kick-off with its staff training week scheduled for June 18 -24 and will conclude the summer on August 15th. In the off-season, the administration evaluated and analyzed the camp's organizational structure and needs, which are reflected in the decisions to create new positions as well as increase the pay rates for the upcoming season. Please be sure to visit the camp's website for more information regarding the positions. Deadlines for applications are as follows:
March 14th – Aquatics Director, Armenian School Teacher, Food Service Manager, Health Care Provider, Health Care Assistant, Lifeguard, Prep Cook, Summer Office Administrator
March 20th – Cabin Counselor, Day Camp Counselor, Staff In Training (SIT)
AYF Camp Haiastan Camper Registration
The 2023 camp season will begin with the Teen Session (June 25 – July 8) limited to campers ages 15 – 16 or 14 year olds entering the 10th grade in the fall of 2023.
Sessions for campers ages 8 – 14 will take place as follows: Session I – July 9 – 22; Session II – July 23 – August 5; Session III – August 6 – 13.
For the first time, Camp Haiastan is offering a one-week overnight option for all campers ages 8 -14. This is a great opportunity for new campers who want the overnight experience, day campers transitioning to the overnight experience, or even veteran campers who wish to extend or come back for another week.
Sessions I and II will begin on a Sunday and end two weeks later on Saturday. Session III will begin and end on Sunday.
Additionally new to our structure, with the response from our community, this year's Day Camp has expanded to include an additional week.
Day Camp Week 1: June 26 – June 30 (currently sold out – waitlist open)
Day Camp Week 2: August 7 – 11
The Day Camp Program, offered for 5-7 year olds, fully engages campers' imagination, encouraging them to explore, learn, and connect with their Armenian heritage in a warm and friendly environment.
For over 70 years, AYF Camp Haiastan has provided a healthy and safe experience for Armenian-American youth, to help them foster their Armenian identity and establish lifelong friendships. We are looking forward to a memorable 2023 camp.
Help us continue our mission of promoting the preservation of Armenian culture through education, fellowship, and traditional camping that is affordable to all families.