Placing Faith in Armenian Youth
In the early 1900s, Armenian Genocide survivors migrated to the United States and worked tirelessly to establish a vibrant, strong, and expanding Armenian community. As time passed, it was clear that the successes and resilience of this blossoming community would be determined by one main factor: the strength of its youth.
Pivotal in building this fundamental strength was the establishment of the most influential youth organization in the Armenian Diaspora – the Armenian Youth Federation (AYF-YOARF) – in 1933, spearheaded by national hero Karekin Nejdeh.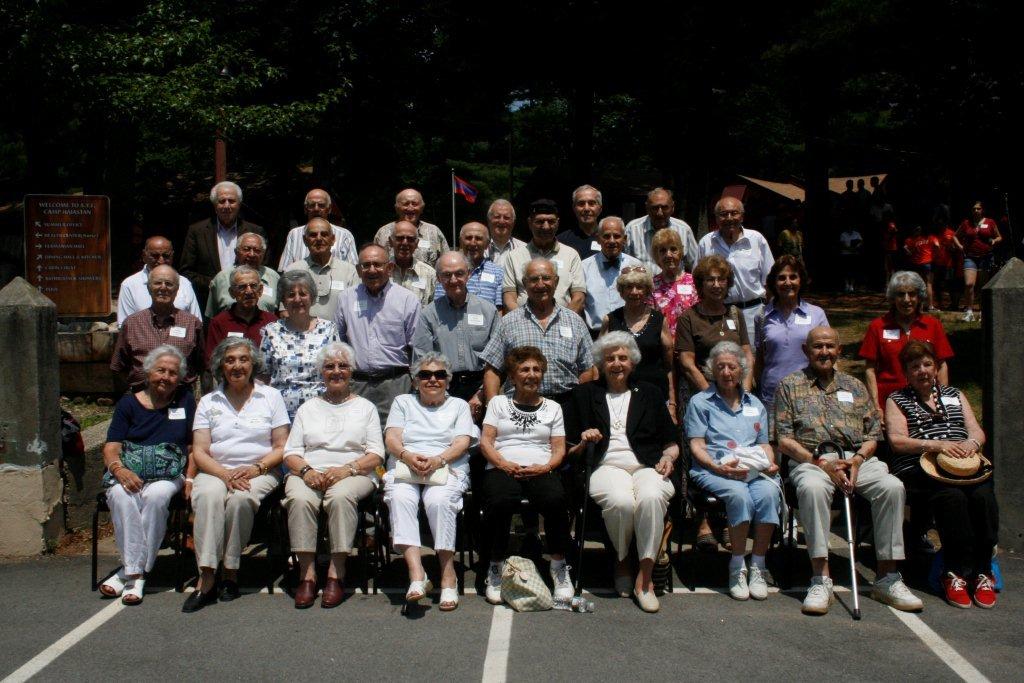 "A Camp by 1940," Slogan of the Armenian Youth Federation
Six years later, the AYF annual convention unanimously passed a proposal to "establish a youth camp by 1940." The newly elected AYF (Tzeghagrons) Central Executive – Berge Aslanian, Harry Sachaklian, Popken Hachikian, Florence Kasparian, James Tashjian, Arthur Edgarian, and Antranik Bagdasarian – was tasked with bringing this vision to fruition, creating a regional gathering place for Armenian youth to preserve their culture and heritage in a safe, friendly, and inclusive environment. A Camp fund was established, and a Camp fundraising campaign was initiated.
​
The following year, the AYF Central Executive, with support from the ARS Eastern Region, purchased approximately 100-acres of land in Franklin, MA, to construct a permanent summer camp for Armenian youth. This plot is now known as the boundaries of AYF Camp Haiastan and the foundation of an institution that has served AYF members in unimaginable ways for 70+ years.
Central in securing the land at 722 Summer Street were Franklin resident Senekerim Apalakian and US Forestry Service employee Harry Sachaklian, who worked closely with Franklin officials, ARF leaders, and AYF members to assure all parties the land purchase was in the best interests of both the Armenian-American youth and Franklin residents.
​
On Sunday, September 15, 1940, thousands gathered at the campgrounds to participate in the camp dedication, where the land was blessed, Armenian bands played and Simon Vratzian, the last prime minister of the Armenian Republic, spoke. According to the Hairenik Weekly newspaper, this marked the first time the words "Camp Haiastan" were uttered publicly.
Building From the Ground up
The purchased land required a significant amount of work before it could be suitable for a summer camp. In late 1946, the first volunteer weekend took place. AYF and community members throughout the eastern United States cleared land and built or refurbished existing structures. These weekends continued for four more years.
Camp Committee volunteers Zaven Najarian, Hal and Marty Avedisian, "Red" Bedrosian, Zaven Najarian, and Rosanne Karoghlanian Chebookjian are recognized for giving an immeasurable amount of time and talent to the development of the campgrounds.
In tandem with volunteers' labor, fundraising campaigns rallied. AYF chapters were assigned quotas, and communities held events to purchase supplies and tools to build the camp. Some of the earliest donations were from the South Boston Chapter ($25), Hartford Chapter ($25), St. Catherine's Chapter ($5), and Gladys Siroonian from Portland, ME ($10). In less than a year, nearly $10,000 was collected from various chapters and individuals. August 10th, 1950, was declared "National AYF Camp Day". Communities were invited to view Camp's construction progress and that Fall a ceremony took place where Armenian soil was mixed with the soil of the camp.
The First Armenian Summer Camp in America
In 1951, Camp Haiastan opened its gates as the first Armenian summer camp in America. The inaugural summer season, directed by K. Merton Bozoian ("Uncle Bozo"), welcomed 14 boys and 12 girls.
Boys and girls attended separate sessions until the mid-1950s, when enrollment growth compelled establishing a co-ed camping season. What began as a regional Armenian camp now serves campers hailing from the United States, Canada, Europe, South America, and the Middle East. Over the years, Camp Haiastan has hosted campers from 26 states, 13 countries, and five continents.
While many new amenities have been added – new arts & crafts building (2019), new staff lounge and laundry room (2019), new directors quarters (2018), and new summer office (2018) – many things have stayed the same. The cozy "Cabin Circle" promotes Armenian family atmosphere, and embodiments of timeless Armenian traditions like dances with live Armenian music and Sunday picnics remain key components of Camp's weekly agenda.
That first camping season in 1951, has propelled into 70+ years of Camp Haiastan providing a unique, unforgettable experience where campers strengthen their Armenian identity, build lifelong friendships and create cherished memories.
As the flagship facility for the Armenian Youth Federation (AYF), Camp continues to serve as a year-round gathering place for Armenian activities such as educational weekends, church picnics, and athletic tournaments.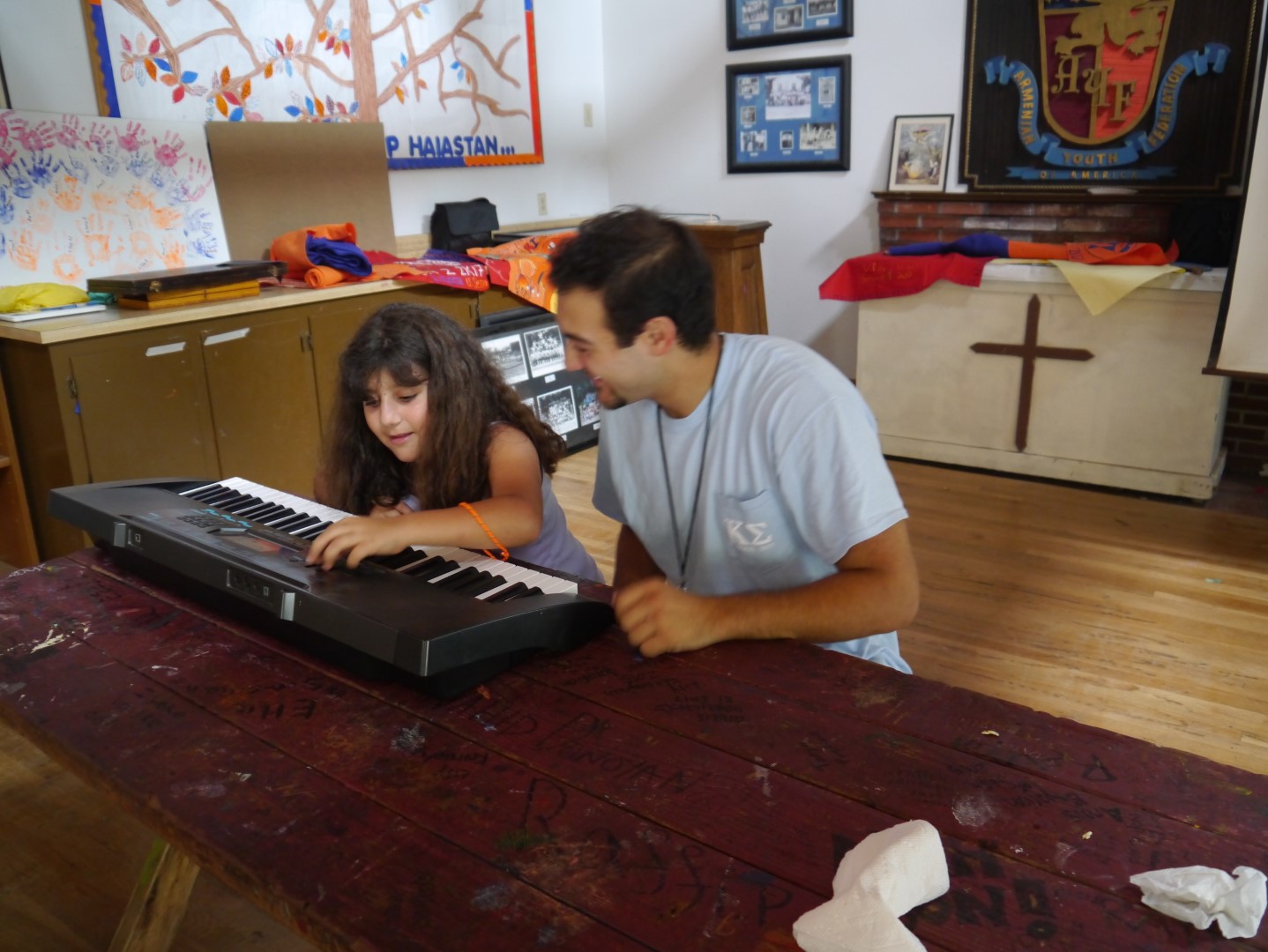 Spending two weeks at Camp Haiastan in 1965 was one of the best experiences of my youth.
Ungerouhi Seran Susan Mouradian
Help us continue our mission of promoting the preservation of Armenian culture through education, fellowship, and traditional camping that is affordable to all families.